K-Tec Automation Limited
Develop two types of
Electrical Management Systems
K-tec Automation Ltd offers a range of tailor-made energy management systems to accommodate any project size. Our designs are built entirely around client specifications and ensure compliance with all applicable standards and regulations.
All energy managements systems are engineered in-house and undergo rigorous testing before leaving our facility. A tailored maintenance and support package is also offered to protect the installed systems and carry out necessary upgrades.
Our range of energy management systems include Programmable Logic Controllers, Supervisory Control and Data Acquisition solutions, Electrical Energy Monitoring Systems and Data Centre Infrastructure Management systems.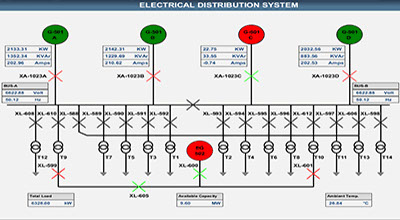 Electrical Management System
Copyright K-Tec Automation Limited All Rights Reserved